Several county agencies are asking that we offer a less costly residential program to assist in present budget cuts.  In response, Mended Reeds is offering a boys program for only $231 per day.  We have significantly reduced our overheads, enabling us to offer more clinical and residential services at a lower rate.  By relocating our residential program to a smaller facility, we are providing high-quality clinical treatment and 24-hour supervision for boys at a savings.  We are passing the savings on to county agencies in hope that more children can be served during the worst of times. 
This 28-bed program offers more counseling services and a higher staff to resident ratio than any program we have offered previously. Each resident has a personal therapist, mental health group leader, contracted psychiatrist, med/somatic nurse, and contracted psychologist. Also, specialists for addictions counseling, sexual abuse, independent living, and much more are available through our community mental health division.
Program Description:
Boys: ages 9 to 18 (or up to 20 years old if deemed dependant)
Serving the needs of general conduct disorders, including Oppositional Defiant
Moderate MRDD is accepted (minimum IQ mid-60s)
Accreditation: COA for all Mental Health Services
Title IV-E Rate:  $231/day
Program Length: 6 to 9 months for completion
Specialized Behavior Management: Dialectical Behavioral Therapy
Individualized Treatment Plans developed from existing or new psychological assessments
Licensed therapists on staff
On-site nurses (waking hours)
Psychologist (contracted)
Psychiatrist (contracted)
This program can also be used as a step-down from more costly residential programs, respite for youth awaiting court, respite for an unruly foster child, or preparation for Independent Living.
For more information, please contact us at our main office 740-532-6220 or at the home shown above at 740-533-1883. Just ask for Mr. Glover the residential manager, or a group leader regarding a possible placement.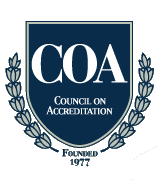 Mended Reeds, Inc. is accredited by Council of Accreditation.